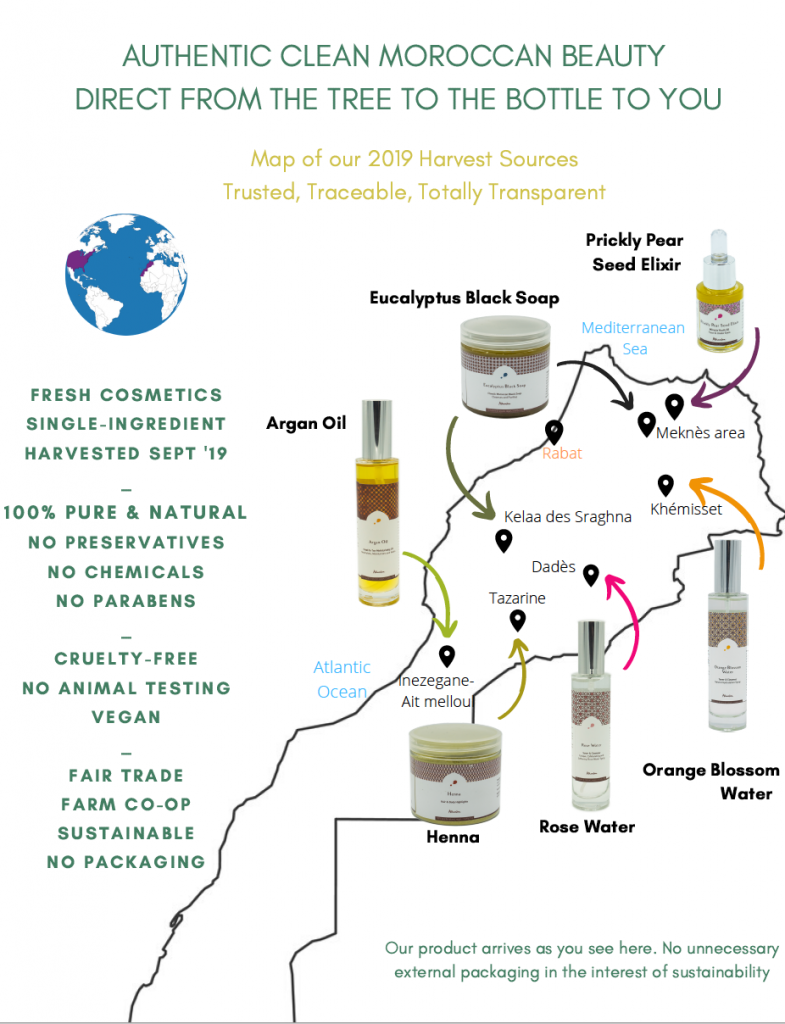 Alhambra offers Unparalleled Freshness using only the purest recently harvested botanical super-ingredients from trusted sustainable-agriculture sources (currently from September 2019)
Powerfully effective products come from pure, fresh super-ingredients.  We bring quality freshness, from the tree to the bottle to you!  We are the first fresh cosmetics brand to offer products by date of most recent harvest.
All our products and ingredients are sustainably sourced from fair-trade agriculture collectives.  Each Super-Ingredient is proudly traceable to it's source with full transparency. 
We promote Fair Trade with our suppliers and we oppose Animal Testing.