Our products are 100% natural, fresh, and free from harmful chemicals, synthetic preservatives,  and questionable parabens. We ensure that every ingredient in our products plays a positive role for your health and well-being. Powerful wellness products begin with familiar freshly harvested superfood ingredients. Small batches from sustainable sources guarantee this freshness and the highest quality of our products. Rediscover the simple wisdom of healthy, pure, and natural wellness.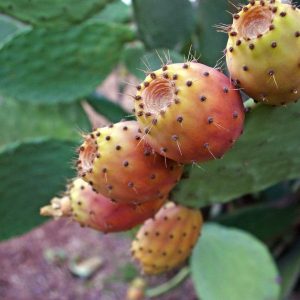 Super-Ingredient  Prickly Pear Seed Elixir: "Opuntia ficus-indica" seed oil (prickly pear oil)
This rarest of seed oil comes from the prickly pear cactus. The fruit of this cactus has many known health benefits and is often eaten in the summer. However delicious the fruit, most of the surprising health benefits are found in the fruit's  amazing tiny seeds. Extremely high in vitamins E and K, amino acids, and antioxidants natural phenolics including gallic and vanillic acids, the oil of these small wonders stimulates cellular renewal and combats free radicals. Cold pressed oils retain all of their natural aromas and nutritional value due to the absence of additives in the extraction process.
Super-Ingredient Argan Oil: "Argania spinosa" kernel oil (argan oil)
Argan oil is extracted from the fruit of the Argan tree, which  is endemic to Morocco. The Argan fruit is first dried in the open air, and then cracked open to obtain the kernels. These are cold-pressed in a highly controlled environment to minimize oxidation and to ensure the retention of all their natural vitamins and nutrients. Rich in antioxidants and essential Omega 3,6,9 fatty acids, Argan oil also contains three times as much vitamin E as the most virgin olive oil. It is the most effective oil to nourish, heal and condition your skin, hair, feet and nails.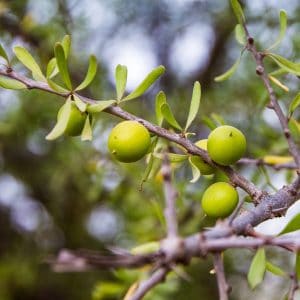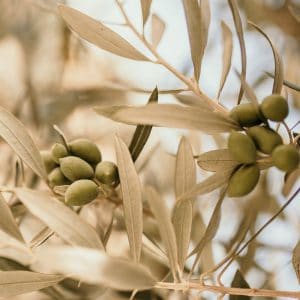 Super-Ingredient Eucalyptus Black Soap: "Olea europaea", potassium hydroxide (simple lye), water, "eucalyptus globulus" leaf oil (olive oil, potash, water, oil from organic eucalyptus leaf)
Made from virgin black olive oil, this therapeutic cleanser is enriched with Argan oil (rich in antioxidants and essential Omega 3,6,9 fatty acids) and eucalyptus essential oil (made from distillation of the Eucalyptus tree's oval-shaped leaves) to detoxify and hydrate the skin whilst revitalizing and rejuvenating both body and mind. Eucalyptus is a decongestant and an anti-inflammatory agent with anti-septic anti-microbial properties. Thus Eucalyptus oil can soothe cold symptoms, suppress a cough, relieve aching joints, and even serves as an insect repellent!
Super-Ingredient Rose Water: "Rosa damascena" flower water
Rose water is a miracle by-product of the distillation of rose petals. A mild astringent with the irresistible fragrance of the Damascus Rose, this potion is a natural emollient which  leaves skin clean and beautifully scented. Rosewater promotes Ph balance and it's anti-inflammatory property helps to soothe skin irritation such as eczema or rosacea.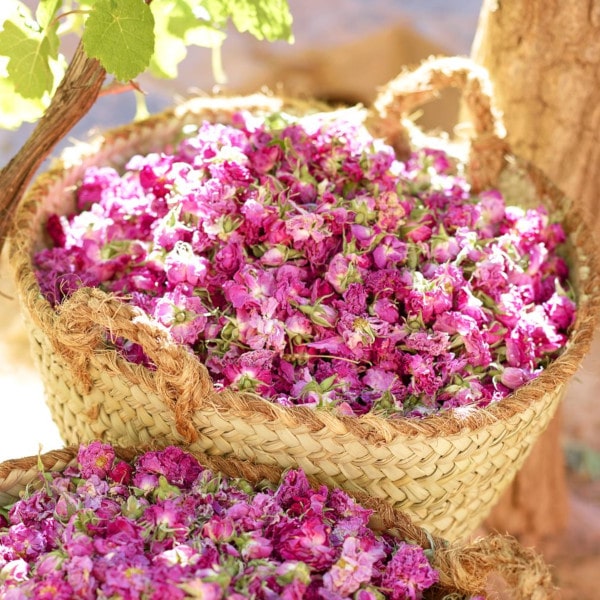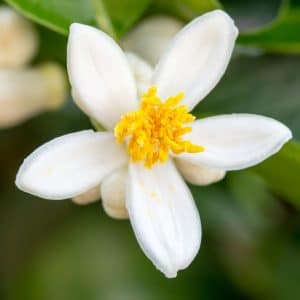 Super-Ingredient Orange Blossom Water: "Citrus aurantium" flower water (orange blossom water)
Orange Blossom Water is obtained by using certain fractions of the oil's hydrophilic qualities. It is the clear, perfumed by-product of the distillation of fresh bitter-orange blossoms for their essential oil.  An alcohol-free astringent and a hydrating anti-inflammatory agent, Orange Blossom Water is especially good for protecting dry or aging skin.