Acne does not touch only tennagers, in fact it can touche anyone from newborns to adults. Different types of acne can appear in different stage of your life. Acne vulagaris can have different symptoms:  comedones, blackheads, whiteheads, papules, pustules, nodules or cysts.
The main cause of acne is hormones, so an endogenous cause, but there are also different exogenous factors that can cause and exacerbate acne. Acne is sometimes referred to by age and grouped together according to these exogenous factors.
Overproduction of sebum: this is a fatty secretion produced by the sebaceous gland, active under the influence of hormones produced by the testes and ovaries, androgens, and which begins before puberty.

An obstruction of the follicular canal thus preventing the normal elimination of sebum with the formation of micro cysts or blackheads.

Inflammation due to the proliferation of microbial agents
Which natural products can help you treat your acne ?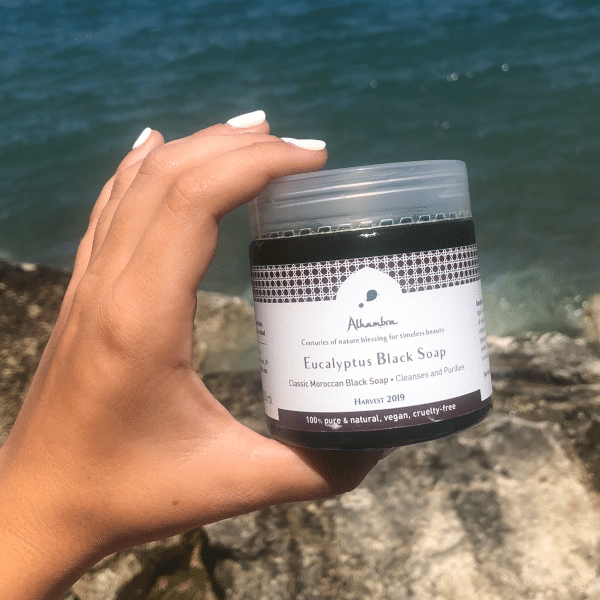 Black soap is an excellent antibacterial for the skin. It soothes inflammation and rashes, such as blackheads, red pimples, or large white pimples.
One of the factors promoting acne is hypersecretion of sebum. The eucalyptus oil in our black soap helps reduce the size of the sebaceous glands and consequently the production of sebum. Plus the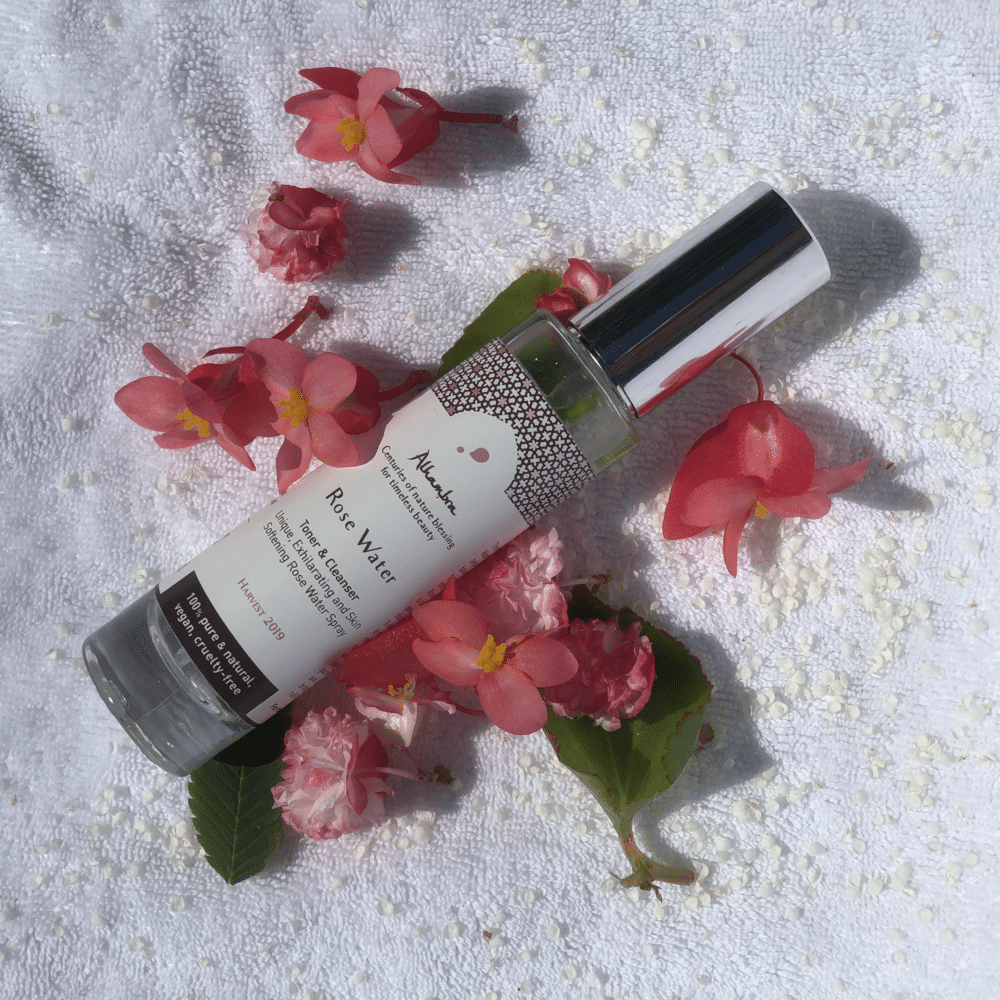 Very respectful of sensitive skin, rose water is recommended in cases of acne to take care of the face. Rose water limits the appearance of pimples and has antibacterial and healing properties are also very effective against canker sores and skin ulcers.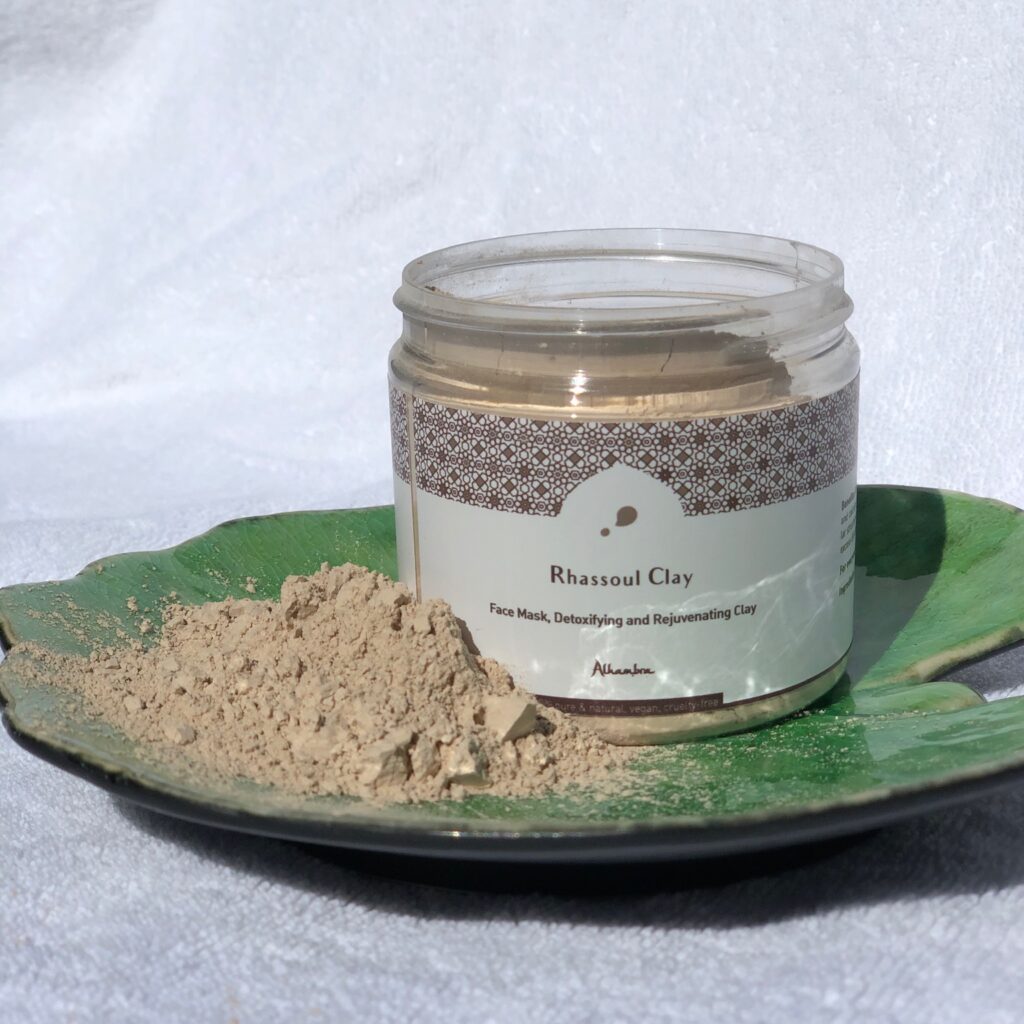 The rhassoul regenerates the skin by cleansing it deeply and tightens the pores. This clay is known and traditionally used for its ability to remove excess oil from the pores, which minimizes the appearance of acne and blackheads on the face.
Masks with red clay (rassoul or ghassoul) allow to absorb excess of sebum, impurities and toxins while healing the skin.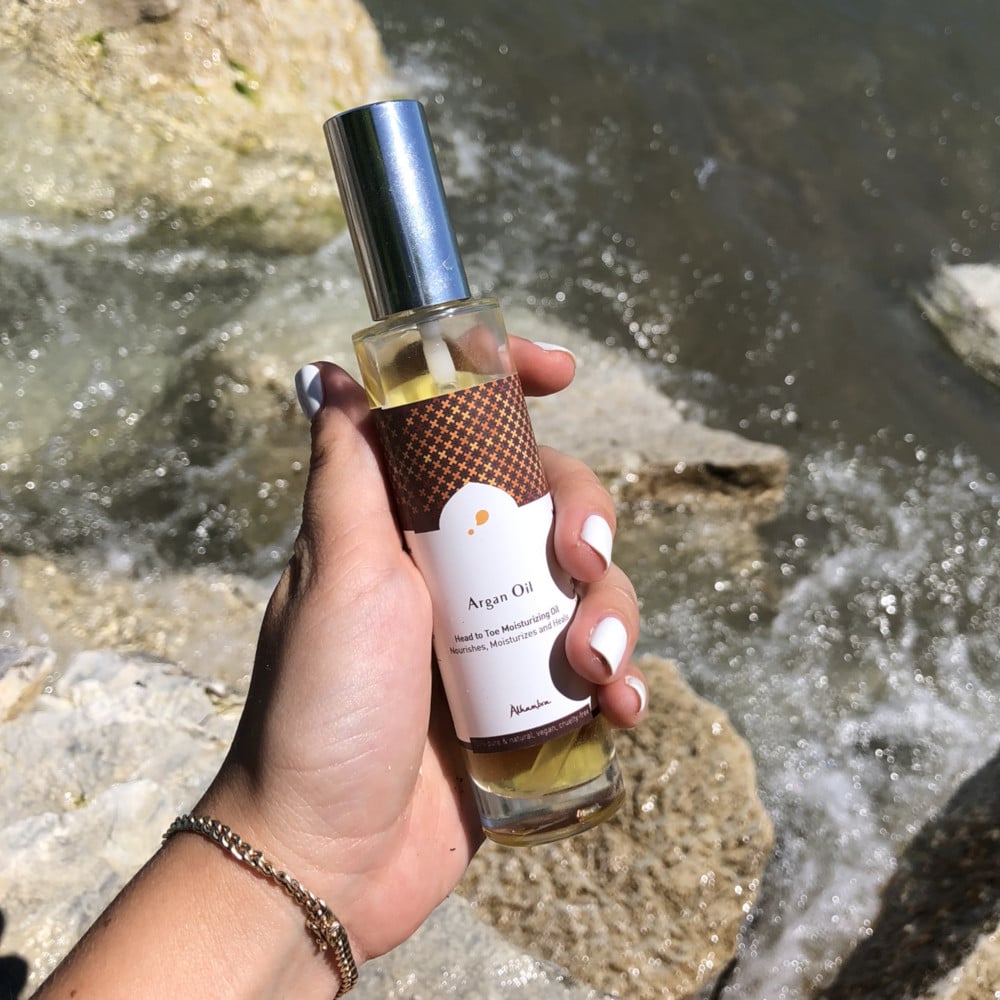 Argan oil effectively fights acne through a triple action. It balances the hydrolipidic film of the epidermis, lets the latter breathe and helps regenerate skin cells. The argan oil is not comedogenic. Applied to the skin, after washing, it restores the hydrolipidic film of the epidermis while allowing the dermis to breathe. Argan oil then contributes to a good regulation of sebum production.
Your everyday routine against acne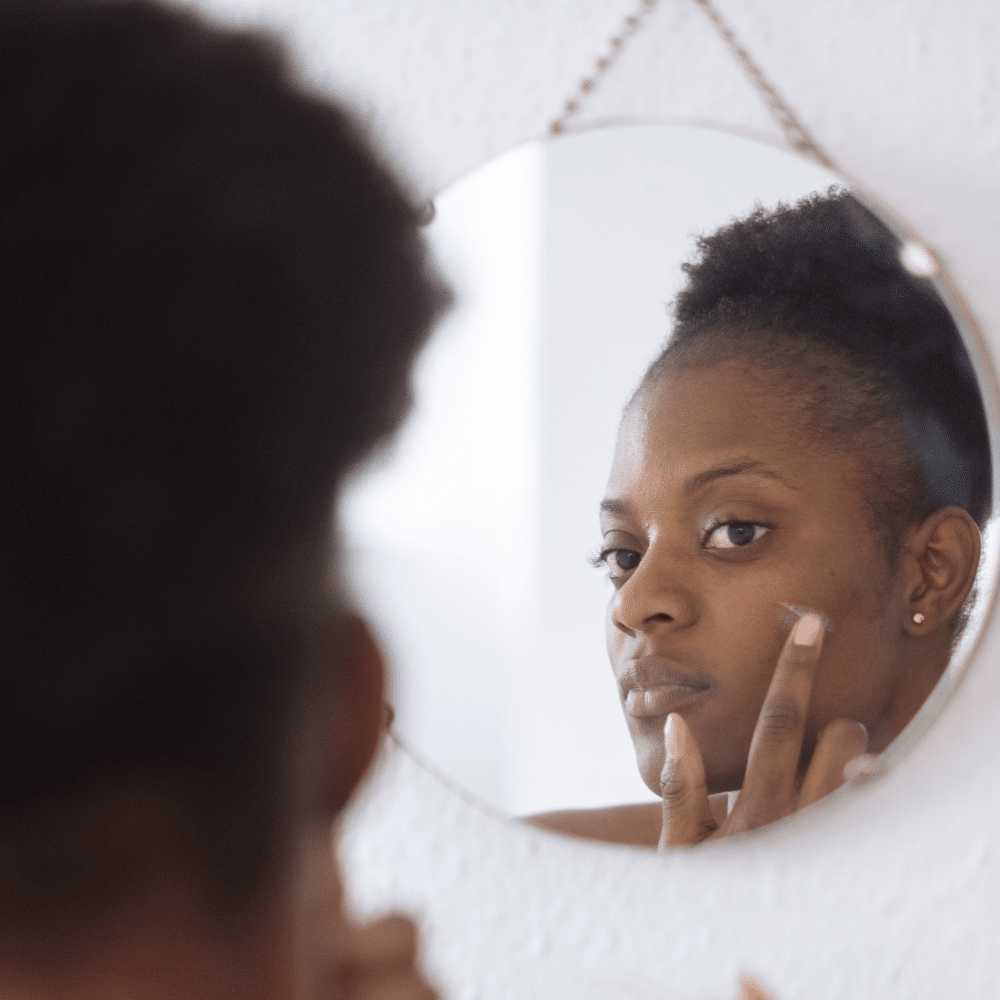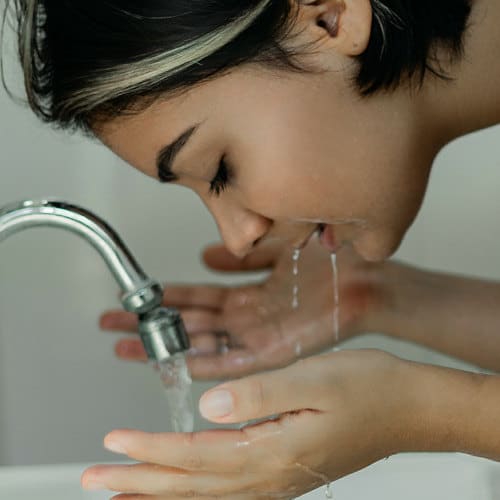 Apply some black soap  on wet face, spread on whole face and let dry for one minute. Rinse with clear water.
Spray rose water on your face
Not only it purifies your skin and helps you fight acne, but also it leaves an amazing natural rose fragrance !
Put three drops of argan oil in your palm and massage over your face to hydrate and control the excess of sebum