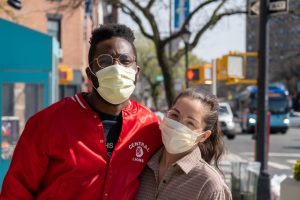 Being responsible with masks doesn't mean your skin has to suffer. If you're having breakouts and dry patches from hours of tight, humid mask-wearing, you're not alone and we have a solution.
Our pure natural single-super-ingredient products have been trusted to balance, nourish, and repair skin for centuries.
When wearing your mask, your eyes and forehead are exposed to the air and sun, but your nose, cheeks, and lips are tightly sealed in a humid environment under your mask…How do you restore a healthy balance to your face?
In the morning and in the evening cleanse your face with pure natural Rose Water to counter redness, rash, or swelling.  Pure Moroccan Rose Water cleanser is a natural anti-inflammatory and helps maintain the skin's pH balance: it soothes, hydrates, and moisturizes the skin giving it a refreshed look.  Rose Water's incredible anti-inflammatory properties will heal red marks, rash, zits, and irritation.
Next, lightly dab a little Prickly Pear Seed Elixir   , our most special secret, onto the delicate skin of your lips and damage-prone areas around your eyes and mouth.  Help them recover with our extremely effective elixir! Refresh, rejuvenate, and refine your skin with this extraordinary emollient, the Prickly Pear Seed Elixir.  Absolutely the highest and best natural source of protective Vitamin-E. Light and easily absorbed, our powerful potion is so pure and potent that just a small amount will do.
Maintain your healthy skin using natural Argan Oil everyday to protect and moisturize your face.