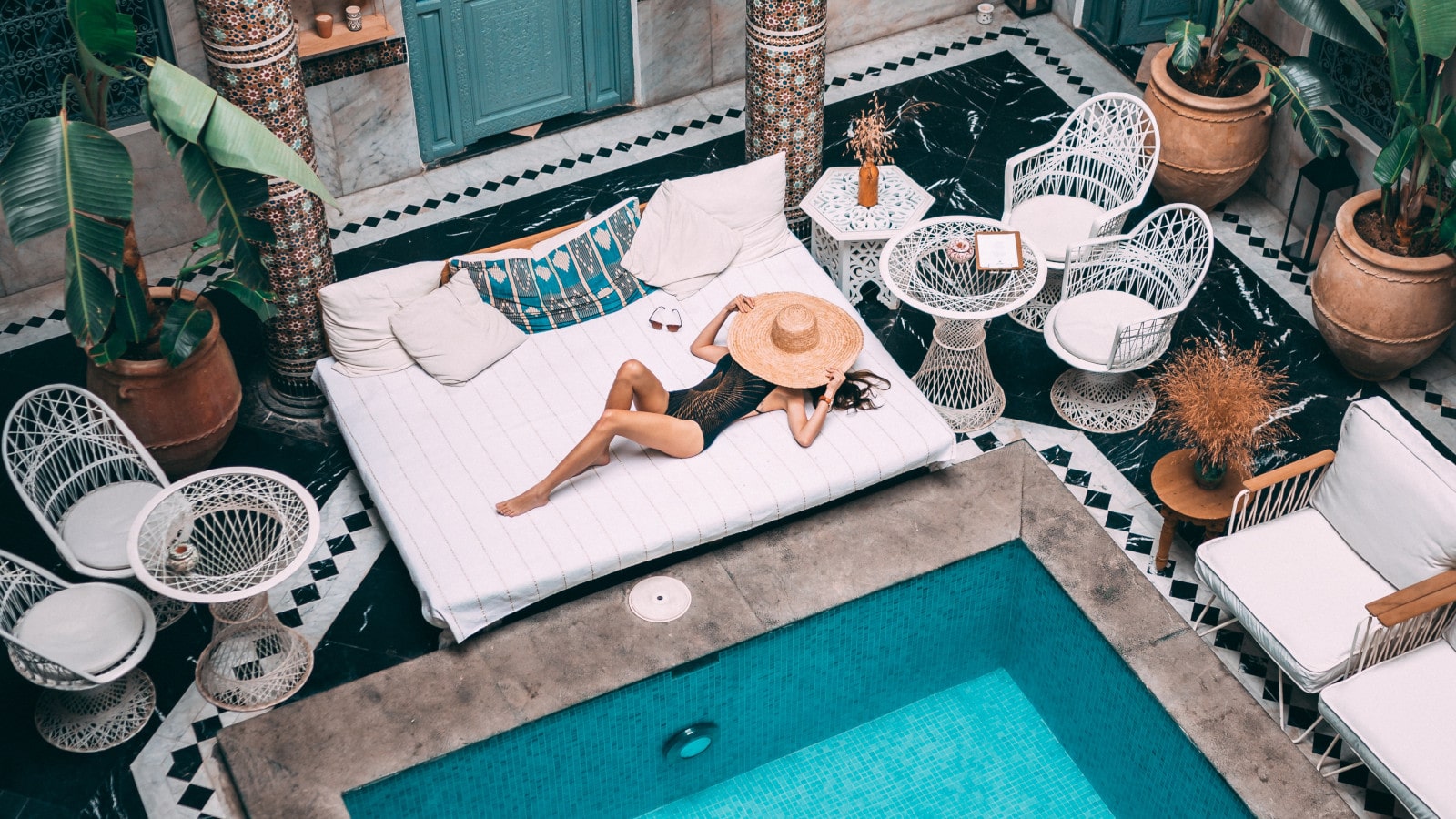 Alhambra Fashion uses colors, patterns and textiles to create authentic, yet reinvented Arabesque fashions for the modern trendsetter. Our inspiration comes from the elegant silhouettes and geometric patterns often seen in Arabic craftsmanship. Products for men and children are coming soon.

The bold, sophisticated architecture of the Alhambra palace is a staple for traditional Arabic home and building design. Geometric elements, rich colors, playful textures, and assorted works of art are all part of what create the Alhambra Home experience.
Just as Moorish poets described the Alhambra palace as "a pearl set in emeralds," our home decor works to recreate that feeling of luxury and comfort within the walls of your own home. All our products are designed and handcrafted in Morocco, and sustainably and ethically sourced.